Newsletter
New higher current range Rodeostat potentiostat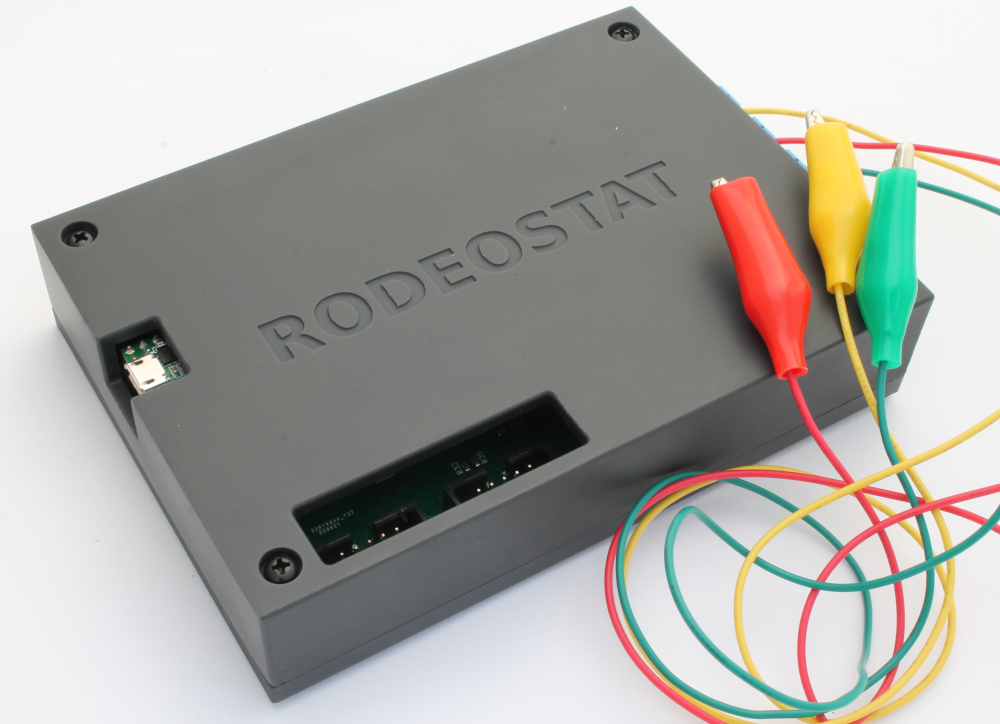 We have added a new higher current range potentiostat to the electrochemistry product line! The new Rodeostat HC is very similar to the Rodeostat Open Potentiostat, except the measurable current ranges are ± 10, 100, 1000 and 10,000 μA.
Community request for a higher current measurement option
The Rodeostat can be used to measure up to 1000 μA, which we have been learning can be limiting for some applications. We have had a few requests from users that need to measure in the mA range. For example, the user below was struggling with the 1 mA limit on the Rodeostat for high-range metal measurements:
"I would like to know if there's a Rodeostat with a larger current range. Most of the solutions I use have concentrations of metals such as iron and copper in the g/L range, others such cobalt or arsenic in the ppm range. I'm struggling with the current when doing CV tests because I quickly reach the 1000 μA limit. So, is there another version with larger current range .. I would love to be able to run a couple of milliamps"
Another Rodeostat user needed a higher range for measurements of solar cells:
"I've seen on the forum that it is possible to extend the current range by swapping out R8, what resistor do you estimate I have to replace it with to get a 5 mA range?"
To increase the Rodeostat capability beyond ± 1mA  required a small hardware change. We changed the feedback resistors used in the feedback loop of the transimpedance amplifier so that the current ranges are now ± 10, 100, 1000 and 10,000 μA.
Purchase a Rodeostat HC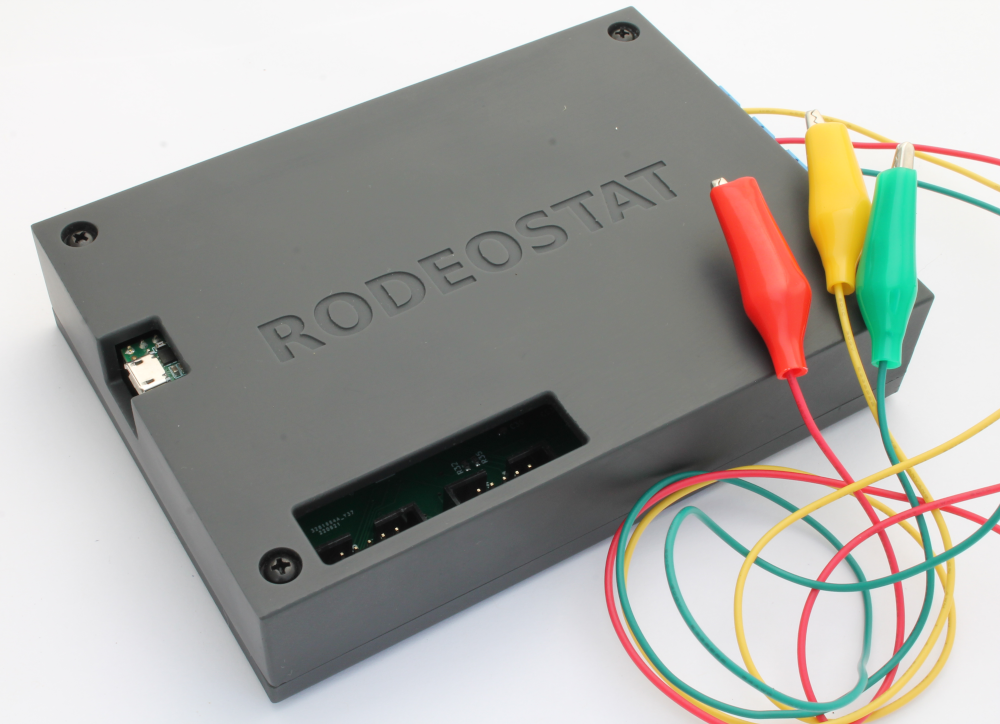 Rodeostat HC
The Rodeostat HC is a higher current range version of the Rodeostat open source potentiostat. The Rodeostat HC includes a 3D-printed enclosure, pre-programmed ItsyBitsy M4 Express, micro-USB cable, set of 3 alligator clip cables and a 50K dummy cell.
View Product
---