Online forum launched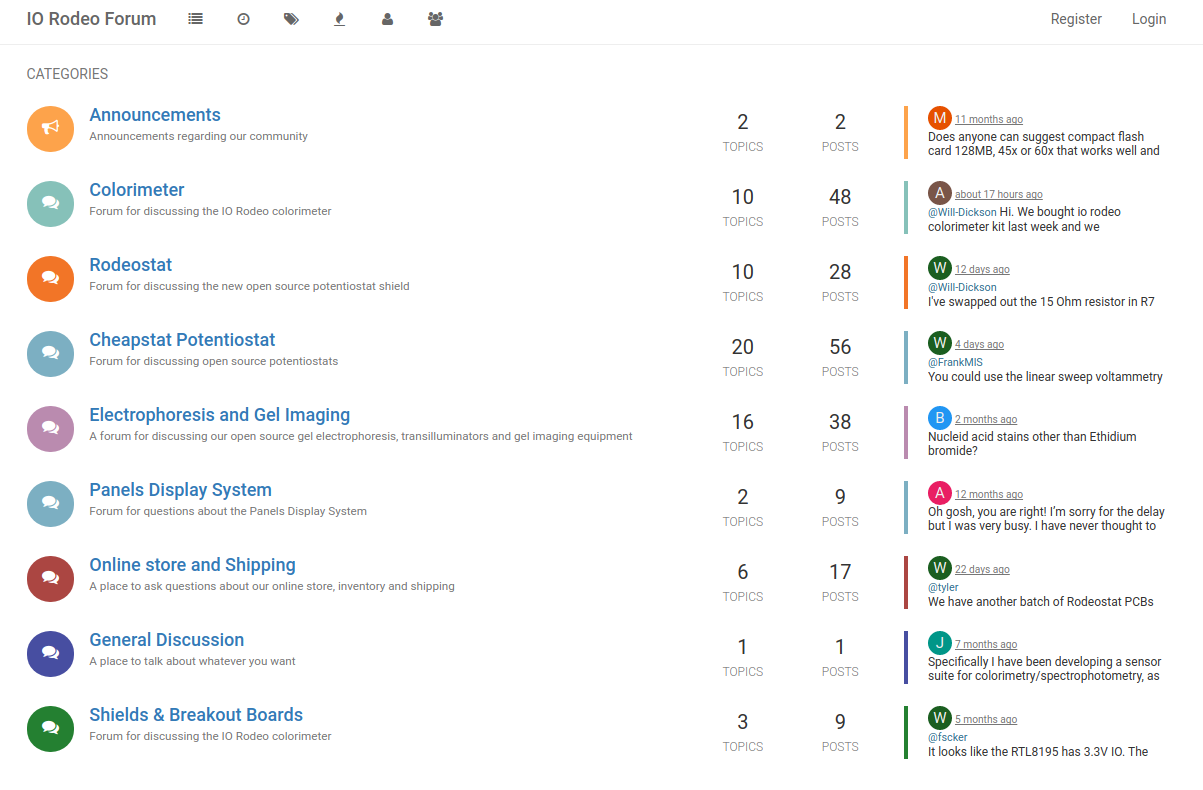 We have launched a new online forum: http://forum.iorodeo.com.
Our aim in launching this Forum is that over time it will become a valuable resource for people interested in open source science equipment and DIYBio and grow to become a place to view frequently asked questions and discussions about our products. Hopefully it will also serve as a place to learn about us and what projects we are working on !
While we prefer and encourage general questions about our products on this public Forum, we do also still have a private Contact Form where you can get in touch with us directly for specific questions like quotes requests etc.
For those interested, we are using NodeBB Forum Software for this Community.
We welcome new Users and look forward to hearing your questions and starting discussions on the areas covered in this Forum.
Thanks !
Jo and Will