Newsletter
Ammonia, nitrate and nitrite Open Colorimeter assays for water quality testing
Testing three water quality tests for the Open Colorimeter. These assays are ammonia, nitrate and nitrite.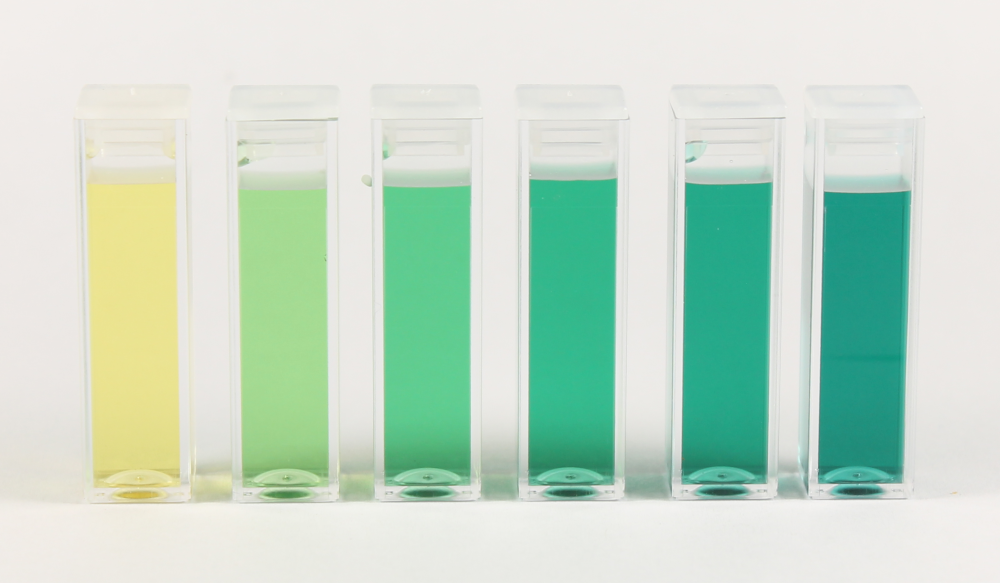 This week we finished testing and implementing three new water quality tests for the Open Colorimeter. These assays are ammonia, nitrate and nitrite. We have had quite a few requests for these tests from researchers and hobbyists. They are important water parameters to measure in aquariums, ponds and other wildlife habitats. Anyone with an aquarium should be routinely monitoring these 3 parameters as they are critical to fish health. For the colorimetric assays, we used the popular API test kits. These are easy to use, fairly inexpensive and you can buy them online or from most pet or aquarium stores. They typically range around $10-15 each for around 90-150 tests.
Instructions for using these tests:
Take a 5mL sample of water to be tested e.g. river or aquarium water
Add drops of the test kit per instructions (e.g. for nitrite, add 5 drops of test solution) and wait for color to develop
Visually match the color to the chart provided with the kit
This last step where users have to visually match their color to a chart is not an actual quantitative measurement, but gives you a range of concentrations. This is not ideal obviously, especially for monitoring changes in concentrations or accurately comparing samples.
Quantitative measurements using the Open Colorimeter
We can vastly improve water quality measurements by using the Open Colorimeter to quantitatively measure the amount of ammonia, nitrate and nitrite in water sample using these same affordable and easy to use test kits. The test color is developed as described above, but instead of the chart method, the sample is placed into the Open Colorimeter to measure absorbance and concentration. This week we have finished testing the ammonia, nitrate and nitrite assays and these tests will be included with all Open Colorimeter's we ship! Below are images of the tests and links to each of the tutorials for these assays.
---
Ammonia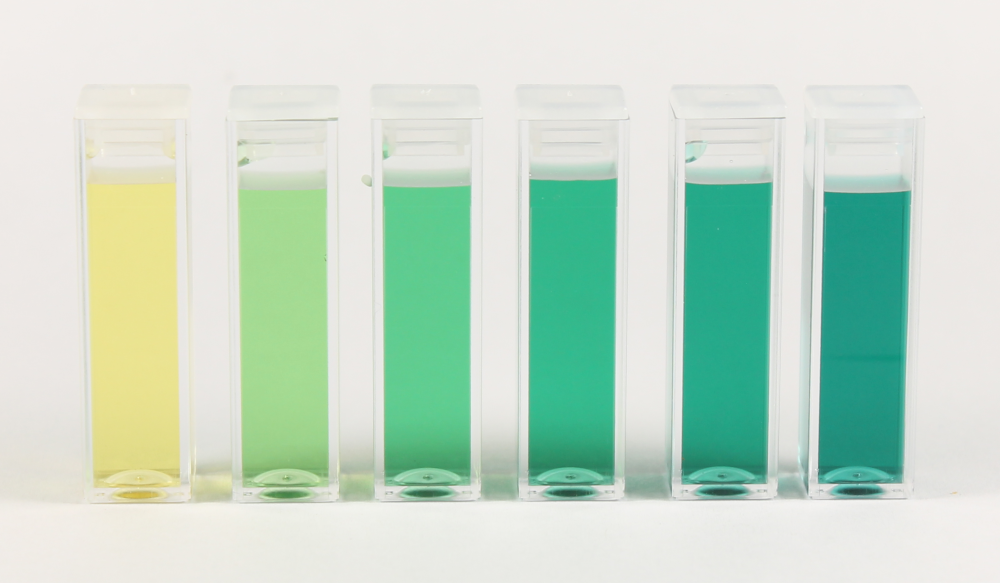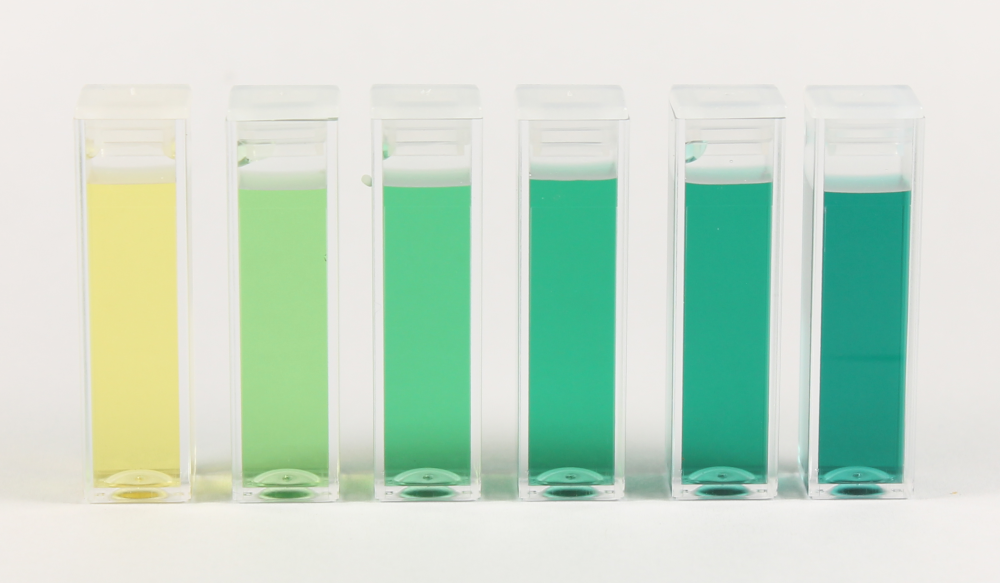 Nitrate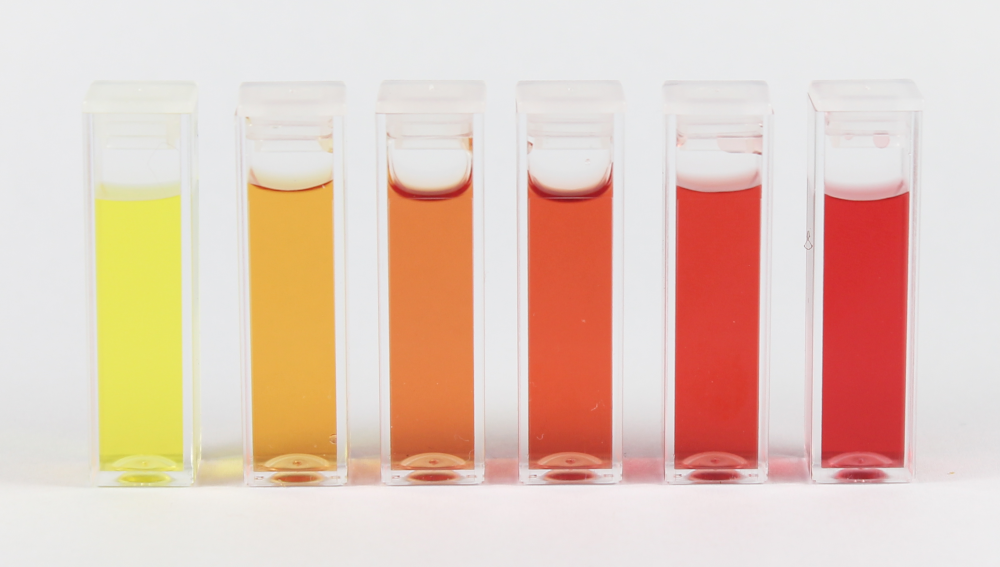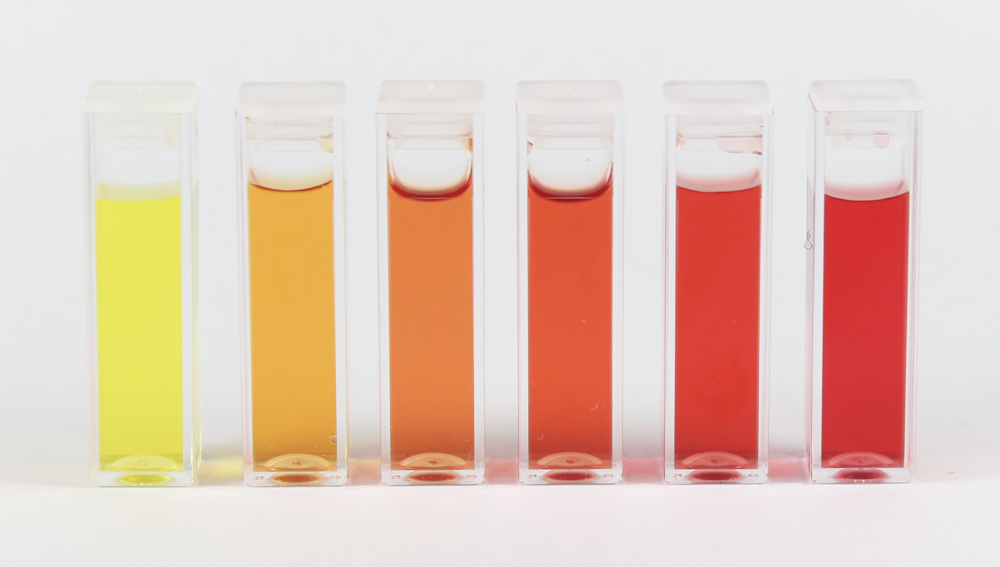 Nitrite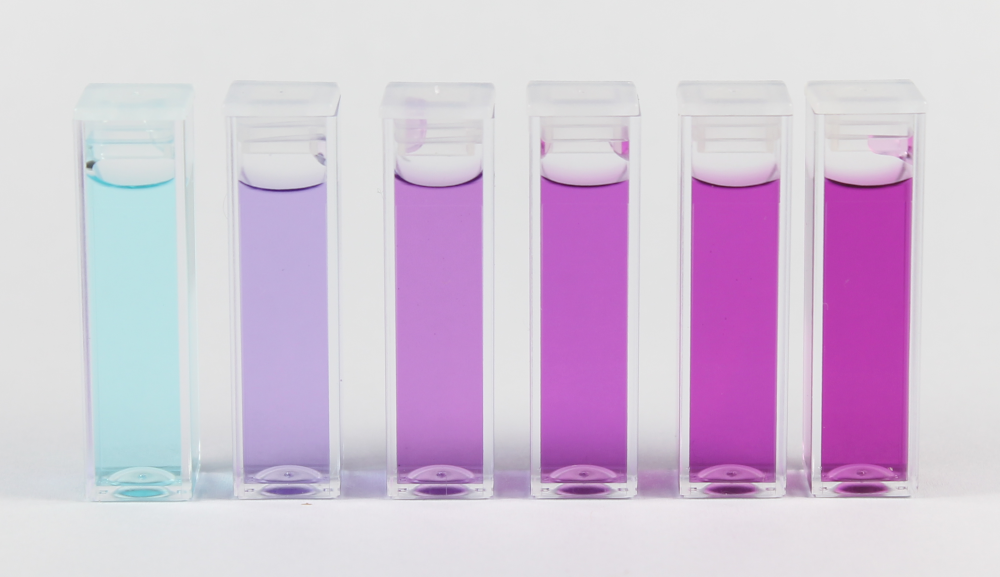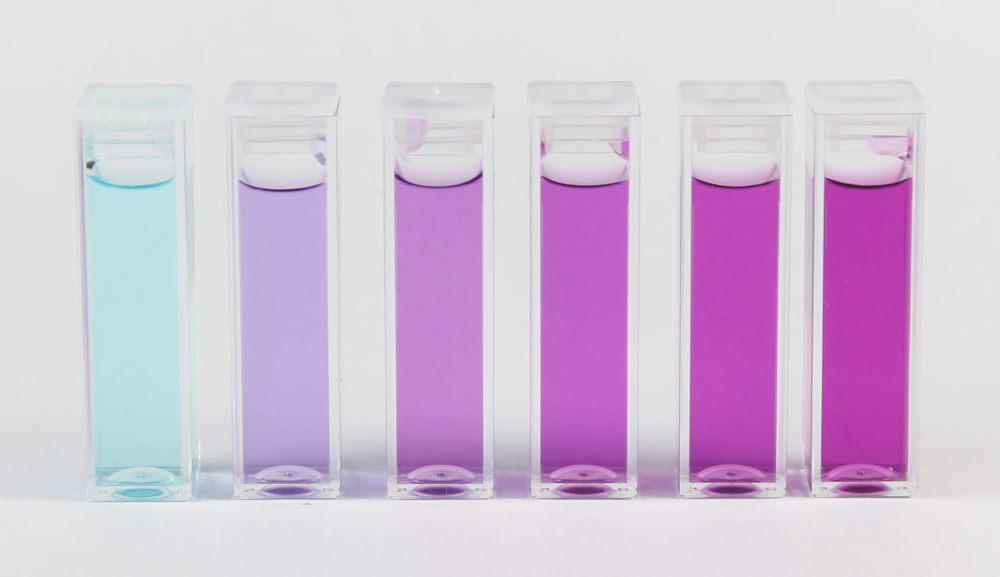 Next Steps: we are currently developing a software utility which will assist users who would like to create their own custom calibrations for the Open Colorimeter. This software will automatically fit the calibration data and generate the calibrations.json file which can then be downloaded onto the instrument. We will describe software utility in next weeks newsletter!